Top Home Improvement Tips
10 Points to Consider While Planning Your New Kitchen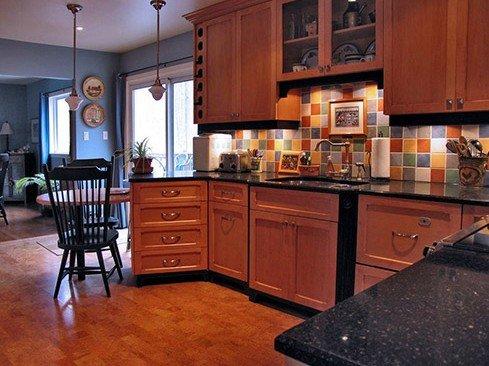 Design your space in the form of a triangle between sink, fridge and stove.
Use an upgraded quality sink and taps.
Use a high grade counter surface such as engineered stone ie. Zodiac Quartz Surfaces
Have a display area with glass doors and interior lighting.
Install accent lighting in the ceiling and under the upper cabinets – use halogen or L.E.D. lighting.
Install a designated recycle cabinet with appropriate disposal centre.
Install drawers, pullout trays or mechanical units to access all areas even inaccessible corners.
Use a high powered exhaust fan.
Install an interesting backsplash with tile or other material.
Use a toe operated central vacuum unit in your kick space.
Five Ideal Jobs Your Counter Surface Needs to Perform for You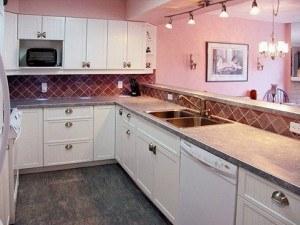 Must be stain resistant.
Must be scratch resistant.
Must be able to accept a hot pot.
Must be low maintenance.
Be licensed as a food handling surface.
There is only one surface on the market that meets all the above criteria. That is engineered stone. Brand names are Zodiac, Caesar Stone or Silestone. Made from 97% Quartz Crystal and an added polymer. Zodiac is made by Dupont Canada from quartz mined in the casbeu townships of Quebec. It has a 10 year transferable warranty.
This product is preferred because it is Canadian made and has many beautiful colours and earth tone shades.
We offer a complete custom start to finish renovation service for your kitchen or bathroom to help add beauty to your home.
Custom interior design with the earth in mind.
Questions to Ask Before Hiring a General Contractor or Tradesperson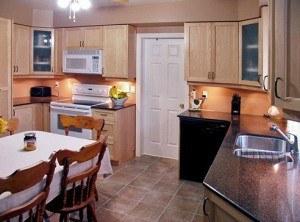 Are you and your workers covered by the Workplace Safety Insurance Board?
Do you carry liability insurance?
Can I see a copy? Is it up to date?
Can you give me three referrals (If they are qualified, they should be proud to give you a list of customer.)
Ask him/her what their qualifications are to do the work. (ie. Have they apprenticed under someone? Have they been to a trade school? Are they licensed in their field? How many years have they been in business?)
Remember, the only dumb question is the one you do not ask. Qualified crafts people will not be disturbed by these questions. We are proud of our qualifications and the expertise we bring to each and every job. If you hire a fly by night business you will get what you pay for – a fly by night job. We stand behind every job we have ever completed in our 20 years of business – we stand behind it – so you can also see the beauty of our work in front of us.