Kitchen Cabinets, Orillia, ON
There are several reasons why we are the best choice for updating your Orillia, ON kitchen cabinets.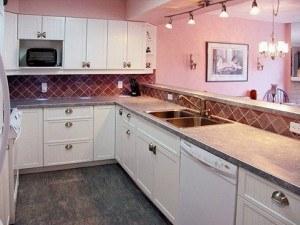 Have you been feeling that your kitchen seems outdated or you would like to make some necessary repairs that you've been putting off? The kitchen is an important room in your home because we often eat and gather there, and it is used by your family and visitors. Updated kitchen cabinets can greatly improve the quality and value of your Orillia, ON home.
There are several reasons why our team at MARABREK Kitchens & Bath is the best choice for updating your kitchen cabinets.
Personal Approach: We won't leave you without a plan or important information for where your project is going next. Our team will communicate every step of the way, so your kitchen cabinet project will have the design touches that are so important to showing a personal approach. We know you'll love the results!
Skilled Management: If you've been putting of that daunting kitchen project for several months or even years, we have a skilled team that can manage your project and help you feel secure with the steps we take. Our craftsmen provide the highest quality work and are committed to helping you achieve your design goals with your designs in mind.
Custom Woodwork: Your great quality kitchen cabinets come from our custom woodwork designed with you in mind. Sometimes a minor update to your kitchen cabinets can provide the change you need to feel that you have had a major upgrade. We can help you achieve this without putting a huge dent in your wallet.
If you aren't sure where to turn, but are ready to start your kitchen cabinets project, our team is ready to assist you. Our owner and founder is a sixth-generation master carpenter, and he knows that you want a beautiful, functional home. Call us today for more information about our kitchen cabinet options in Orillia, Bracebridge, Uxbridge or Oshawa, ON. We look forward to talking with you.