About MARABREK Kitchens & Bath, Orillia, ON
We have been performing renovations and restorations in the Orillia, ON area since 1988.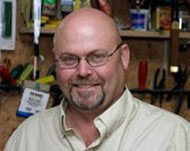 At MARABREK Kitchens & Bath, we can't wait to help you turn your house into a home with our renovation services. Because we are a full-service shop, we can take the stress of a renovation project out of your hands and handle every aspect of the endeavour for you.
There are two main services that we provide in the Orillia, Ontario area. First, we perform interior restorations and renovations. When you turn to us, we can do all of the plumbing and electrical work, put in new drywall, build and install new cabinetry, paint the area, and much, much more. To maintain our reputation for service excellence, we enlist the help of select tradespeople who are certified and experienced.
Second, we do stairs and millwork. We are able to manufacture stairs and railings and will make sure that this new feature brings timeless beauty to your home. Before we install any product, we pre-finish it, so you are able to choose from a variety of different colour combinations.
At MARABREK Kitchens & Bath, we take pride in the quality of our work. Since we started performing renovations and restorations in 1988, it has always been our goal to exceed the expectations of our clients. We look forward to doing the same for you!
If you are interested in remodeling or renovating your home, we invite you to look at our extensive portfolio of past projects. For more information about our services and how we can assist you, please contact us today.