Bathroom Cabinets / Vanities, Orillia, ON
At Marabrek Renovations ~ Kitchens & Bath, we believe updated bathroom cabinets can greatly improve your Orillia, ON home.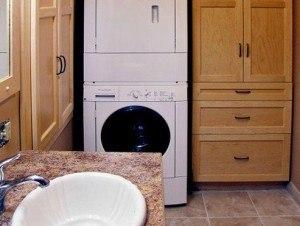 The bathroom is one of the most important rooms in your home and is used by your family and your guests. Have you noticed that your bathrooms seem outdated and drab, or maybe there are some necessary repairs to the bathroom cabinets you have been putting off? At MARABREK Kitchens & Bath, we believe updated bathroom cabinets can greatly improve your Orillia, ON home.
There are several reasons why our team is the best choice for updating your bathroom cabinets:
Custom Woodwork: With custom woodwork, you will get great quality bathroom cabinets that are designed with you in mind. A simple upgrade to new woodworking can completely change the look of feel of your bathroom without breaking your budget. We can design and customize your vanities for the perfect fit.
Expert Project Management: Bathroom projects can be daunting, and if you've been putting your cabinet project off for some time, let our team of skilled professionals help. Our craftsmen provide the highest quality work, with your designs in mind, and are committed to helping you achieve your design goals.
Customized Approach: We know there are some companies that will do a consultation and then leave you hanging in the balance without communicating about the next steps. We want to work with you every step of the way, so your bathroom project is customized exactly how you envision it. We know you'll be happy with the results.
If your bathroom cabinets need some attention and you aren't sure where to turn, our team at MARABREK Kitchens & Bath is ready to assist you. Our owner and founder is a sixth-generation master carpenter, and he knows that you want a beautiful, functional home. Call us today for more information about our bathroom cabinet options in Orillia, Bracebridge, Uxbridge or Oshawa, ON. We look forward to working with you!