Millwork, Orillia, ON
At MARABREK Kitchens & Bath, we are dedicated to providing quality millwork for your Orillia, ON home.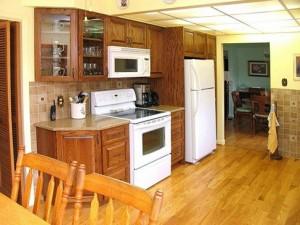 Millwork is the use of custom wood pieces such as trim, mouldings, or door and window frames to add design features and personal touches to your home's interior or exterior. Millwork adds subtle touches that will allow you to enjoy your home every day, and your visitors will comment on how beautiful it is.
If you are designing or renovating your Orillia, ON home, adding millwork can be the perfect decorative touch. Some of the advantages of millwork are:
Beautiful Additions: Millwork added as decorative accent pieces can really add to the look and feel of your home. Although it may not seem like much, these finishing touches can add that personal touch you have been looking for and help tie together concepts from room to room.
Personal Touches: When discussing your design ideas, there is no detail too small, and our team will make sure your millwork pieces are unique to you and your home. If you are choosing millwork as an additional detail, we want it to represent you and include personal touches.
Increased Value: While it may seem easy to want to add personal touches to your new home design, one of the benefits of millwork is that it can add to the value of your home, as well. You can discuss your budget with us, but often the increase to the value of your home is significantly greater than the cost of adding the millwork during the construction phase.
At MARABREK Kitchens & Bath, we are dedicated to providing quality millwork for your Orillia, ON home. We proudly serve Orillia, Bracebridge, Uxbridge and Oshawa to provide comprehensive kitchen and bath services for all your needs. If you have questions about Millwork or would like to schedule a consultation, give us a call today. We look forward to talking with you!

We manufacture/ fabricate building materials that are woodmill-produced for building construction interior-finish, exterior-finish, or decorative components.